Ant Control
Ants are among the most successful of yard pests, outnumbering all other individual animals combined. They have been around since the days of the dinosaurs and inhabit just about every corner of Earth. We can use our refined ant control techniques to prevent them from creating large colonies on top of and beneath your lawn. Ant control, just like aphid control, is very difficult to keep up with at times and your lawn can become overrun with these yard pests. Our team here at Pirate Pest Control will go the distance to make sure that these ants never step foot on your lawn again. An ant may control every other corner on earth, but we will make sure they don't control yours. So call us today and let us use the most precise ant control techniques to control the situation!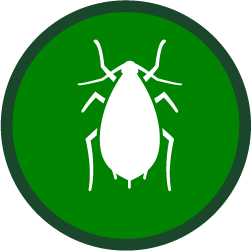 Aphid Control
Aphids are considered the worst yard pests to control. They seem to find their way into every garden and can be very damaging if not taken care of right away. They are small and they multiply quickly, so try to prevent them before reproduction starts. Here at Pirate Pest Control we have the best aphid control you can ask for. We would eliminate these tiny yard pests to prevent them from starting to or furthering the damaging of your plants. Aphid control is very difficult to do which is why out team uses the best techniques and chemicals to rid of them efficiently and quickly. Pirate Pest Control technicians have been using not only aphid control, but also ant control as well as rodent and bug control to keep your lawn and plants looking alive and green. So call us today and let us use our aphid control chemicals and techniques to save your gardens from being eaten alive!
Bug Control
Our team is fully certified in bug control. Bugs are everywhere but there are techniques and chemicals that our team here at Pirate Pest Control implements to keep the bug control down to a minimum and even nullify any remaining pests that are indoor and outdoor. Bug control is a much larger scale than ant control and aphid control, for bug control includes many of the common lawn and garden pests such as: chinch bugs, grub, moles (which can be very damaging to your lawn and gardens), white flies, and caterpillars just to name a few! If not taken care of in a timely manner or kept up with consistently these bugs can overrun your lawn within days. So bug control is a very important part of keeping your lawn looking amazing.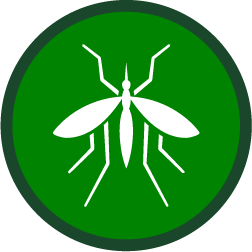 Mosquito Control
Do you have an outdoor event coming up? With as little as one weeks notice we can treat your outdoor area for mosquitos to ensure your event is a success. This method has been applied to the most mosquito infected area with great success! Don't hesitate, contact Pirate Pest Control today.
Rodent Control
Rodents destroy property and spread disease. We provide rodent baiting and exclusion services along with clean up services. (Exclusion Work and Rodent Baiting)